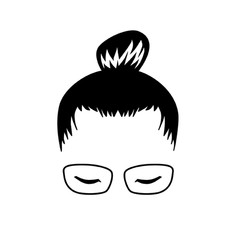 Elaine Ho
Concept Artist and Illustrator
Los Angeles, United States
Summary
I am passionate about crafting fantastic worlds, filled with characters, props and environments that people want to transport themselves into. Characters, spaces and props can create a mood and tell a story.
I originally graduated with a degree in Psychology. After that, I took the LSATs and was about to send off my application for law school, until I decided that I wanted to do what I love, which was conceptualizing worlds through art. That decision has led me to my current path so far, and I love every second of it. My background compels me to delve deeply into the minds of characters and meticulously analyzing what makes a compelling story.
I previously worked as a concept artist for theme park design and virtual reality experiences.
Software proficiency
Experience
Concept Artist at Magnopus

Los Angeles, CA, United States of America

March 2015 - January 2017

Clients: Facebook, NASA, Disney, The Getty, The Huntington, Lexus, California Science Center, Levi's, USC Shoah Foundation

Created thumbnails, sketches, color swatches, pitch art, graphic design, UI/UX concepts, logo design, orthographics, costume concepts and environmental layouts.

Concept Artist at Rhetroactive

Los Angeles, CA, United States of America

November 2014 - March 2015

Clients: Universal Studios Hollywood, BBC, CCTV

Created black and white and color POVs, landmark concepts, mood pieces, aerial views

Art Intern at BRC Imagination Arts

Burbank, CA, United States of America

July 2014 - September 2014

Clients: Omran, Sun Center

Created black and white sketches, entrance ideations, building elevations, aerial views

Art Intern at Thinkwell

Burbank, CA, United States of America

Clients: Warner Brothers, Universal Studios (Wizarding World of Harry Potter)

Created black and white POVs, set dressing & prop concepts, color swatches, aerial views